Cllr Kathy Cooper (Previous Mayor 2015-2018; Charities Scunthorpe Samaritans and The Forge Project)
Address:14 Southdale Close, Kirton in Lindsey
Telephone: 01652 648123 (home) 07826 155237 (mobile)
E-mail: kathleen.cooper3@btinternet.com
Council Responsibilities:
Full Council Meetings
Personnel & Disciplinary Committee (reserve)
General Purposes Committee
Promoting Kirton Committee
Play Area Inspections
Allotments Advisory Committee
North Lincolnshire Council Neighbourhood Action Team
ERNLLCA District Committee
Diamond Jubilee Town Hall Trustees Representative
Kirton in Lindsey In Bloom Representative
Trustee of Town Council Charities
Click here to view Register of interests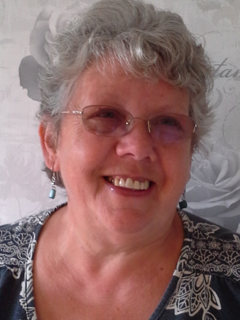 Pen Portrait
I'm Kathy Cooper and I've lived in my current home in Kirton in Lindsey for 37 years - having spent a few earlier years living in the town prior to my husband finishing his military service. Our 2 sons at that time were happily settled at Huntcliff School, and we chose to make Kirton Lindsey our home.
Married to my husband for 53 years this year with hobbies including art, gardening, travel, caravanning and spending time with our grandchildren, becoming a councillor was a long held interest.
Following a busy and fulfilling business career, taking early retirement in 2012 ,and having time on my side, I joined our Town Council in 2013 with the desire to give something back to the town we'd adopted as our home. Fellow councillors chose to elect me as Mayor for 4 consecutive years 2015-2018, when I had the privilege of promoting our town to neighbouring boroughs and councils, and working to ensure we had deserved support from Ward Councillors and NLCouncil.
I was elected along with 8 other Councillors to continue to serve our community at election in May 2019 when NLC implemented a reduction in Town Councillors for Kirton in Lindsey from 14 to 9.
I care passionately that our towns development is supported by enhanced local facilities , that our town continues to be a friendly and safe environment for residents , and that any of our residents concerns or worries are, wherever possible, resolved.
The future in Kirton in Lindsey looks exciting and I'm proud to be involved in the ongoing care of our town.