Town and Parish Councillors are elected representatives who give their time freely and are not entitled to claim expenses except for occasional travel costs on Council business.
Councillors are required to attend one Full Council meeting a month as a minimum, but many do far more. A typical Councillor will often sit on several internal and external committees, relay residents concerns to the appropriate agency, and attend meetings and training which benefits the development of the Council and the town.
No specific skills or qualifications are required to become a Councillor, all that is required is a willingness to attend meetings and involve yourself in the community. There are certain residency requirements for Councillors, details of which can be obtained from the Clerk on request.
Councillors often have specific interests reflected by the committees and external bodies which they are members of.
May 2023 Elections information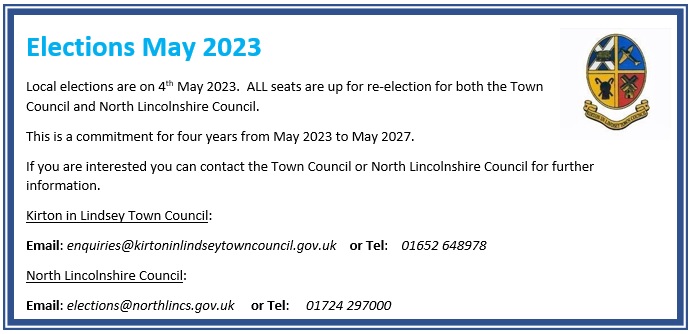 May 2019 Election Results - Kirton in Lindsey Town Council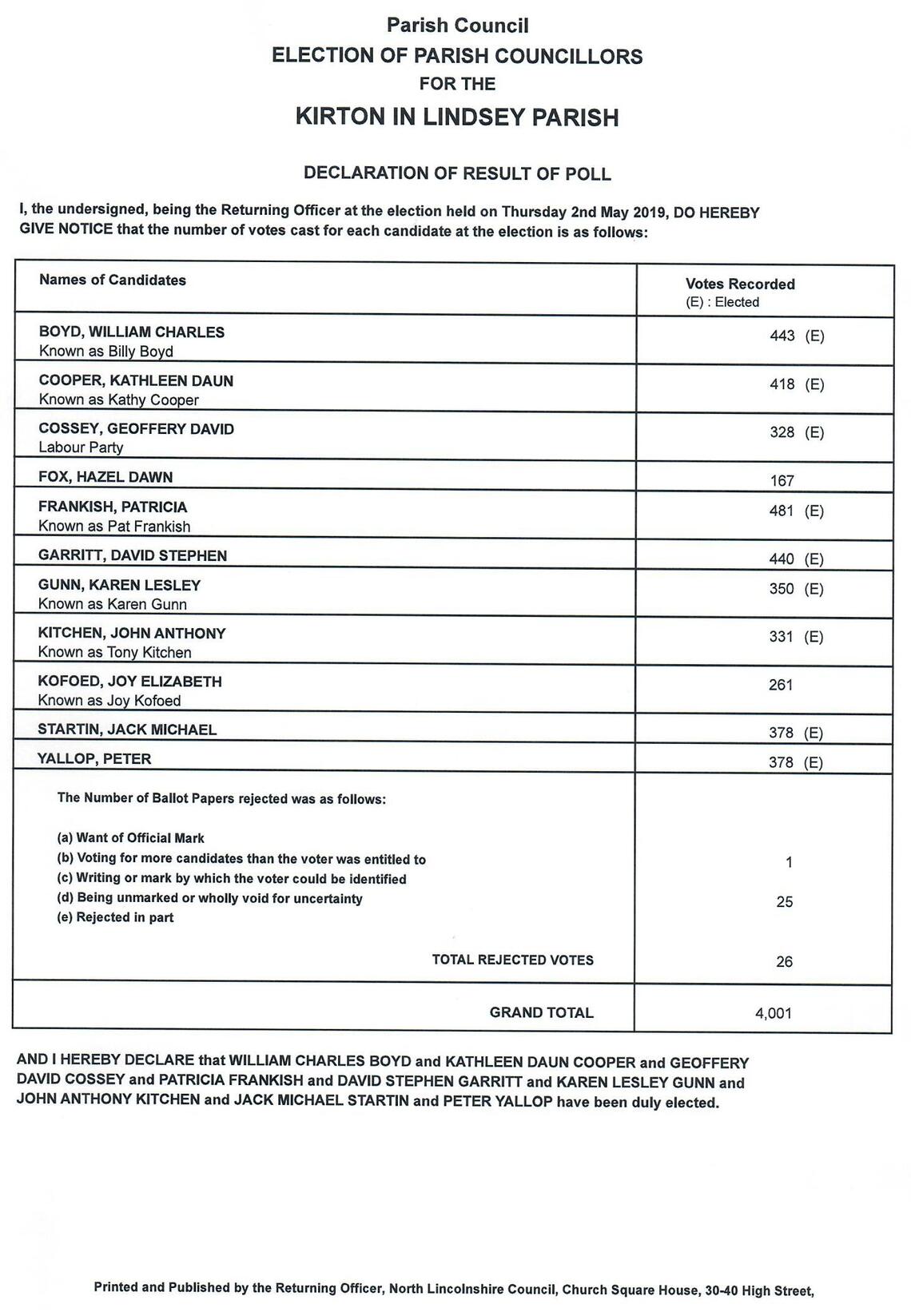 Attendance of Councillors at the Full Council Meetings held 2017-18 is detailed here.
Attendance of Councillors at Meetings of Kirton in Lindsey Town Council held 2018-19 is detailed here.
In June 2019 Kirton in Lindsey Town Council resolved that attendance registers should no longer be published (Minute 1906/01 refers)
Contact details for Councillors and their registers of interest can be found by clicking the links below, however please direct enquiries to the Clerk.
Current Councillors