Local Public Transport
Public Transport opportunities within Kirton in Lindsey, see below on train services, 94 and 103 bus services and Call Connect.
Kirton in Lindsey, Brigg and Barnetby Travel Guide
The North Notts & Lincs Community Rail Partnership have published their lastest travel guide. PDF copies can be downloaded by following this link: https://bit.ly/37n4VBU
Copies of the travel guide, covering Kirton in Lindsey, Brigg and Barnetby will be distributed in the next edition of Kirton First Community Magazine. In all this guide brings two bus companies, three train operators and CallConnect into one publication.
Train Services
The "Saturday's Only" Service returned to Kirton in Lindsey Station on Saturday 17th February 2019. This timetable is valid until May 2020.
Thank you to North Notts & Lincs Community Rail Partnership for supplying this breakdown of information.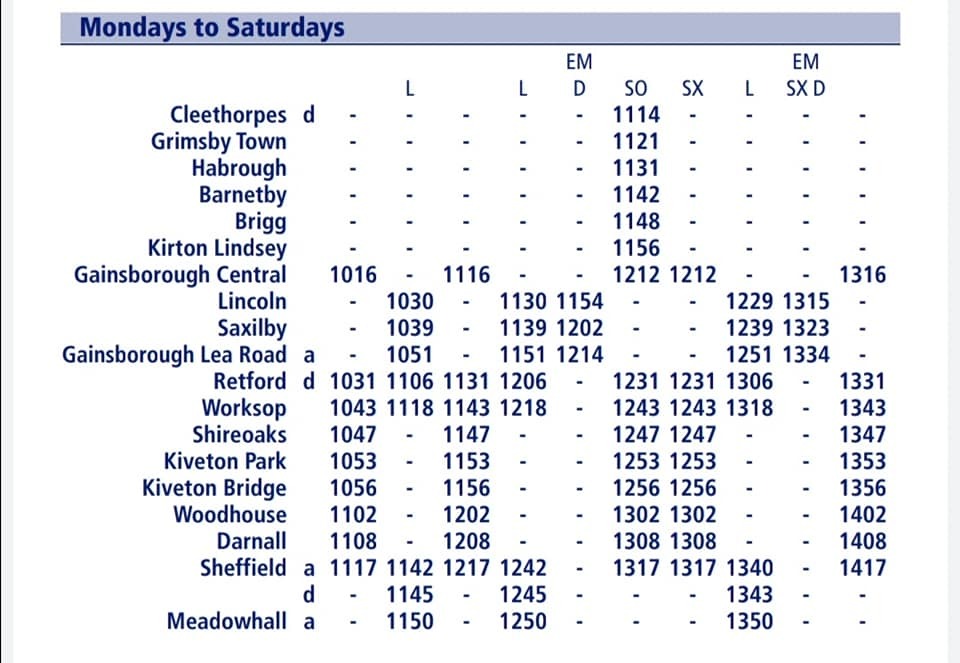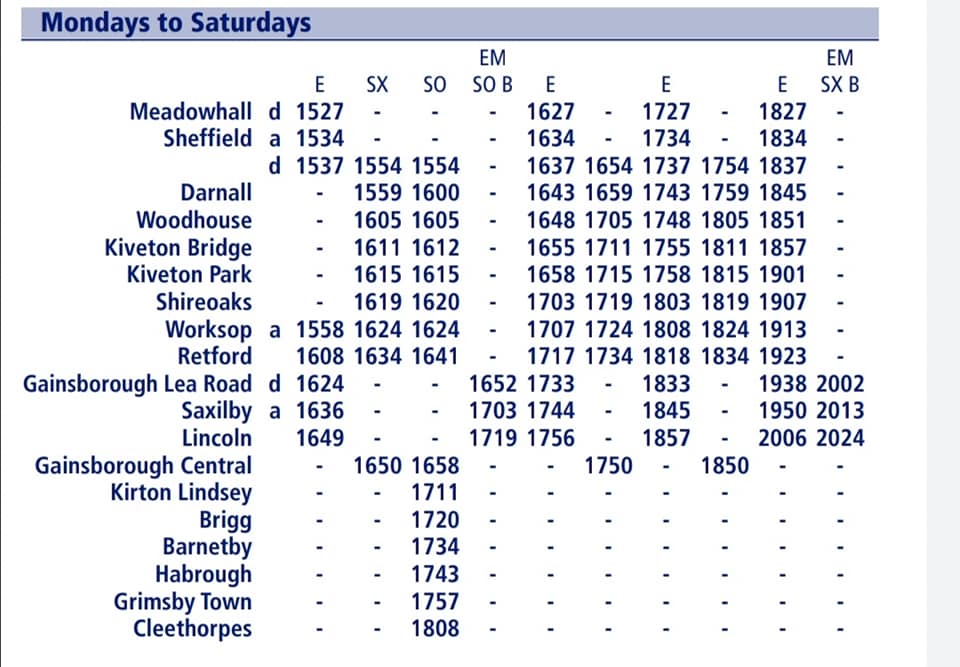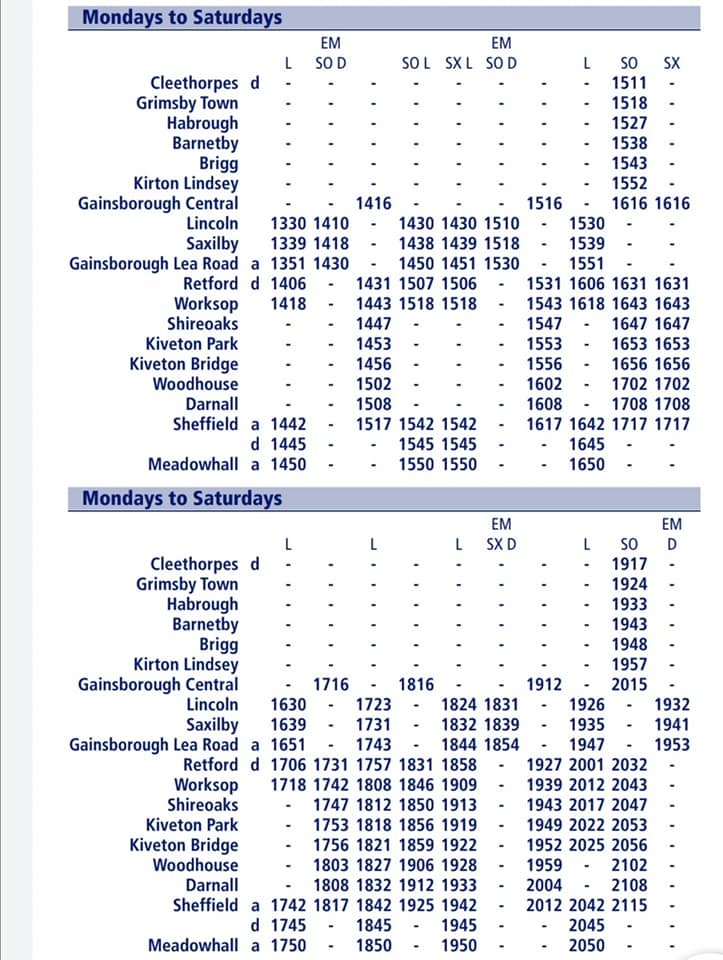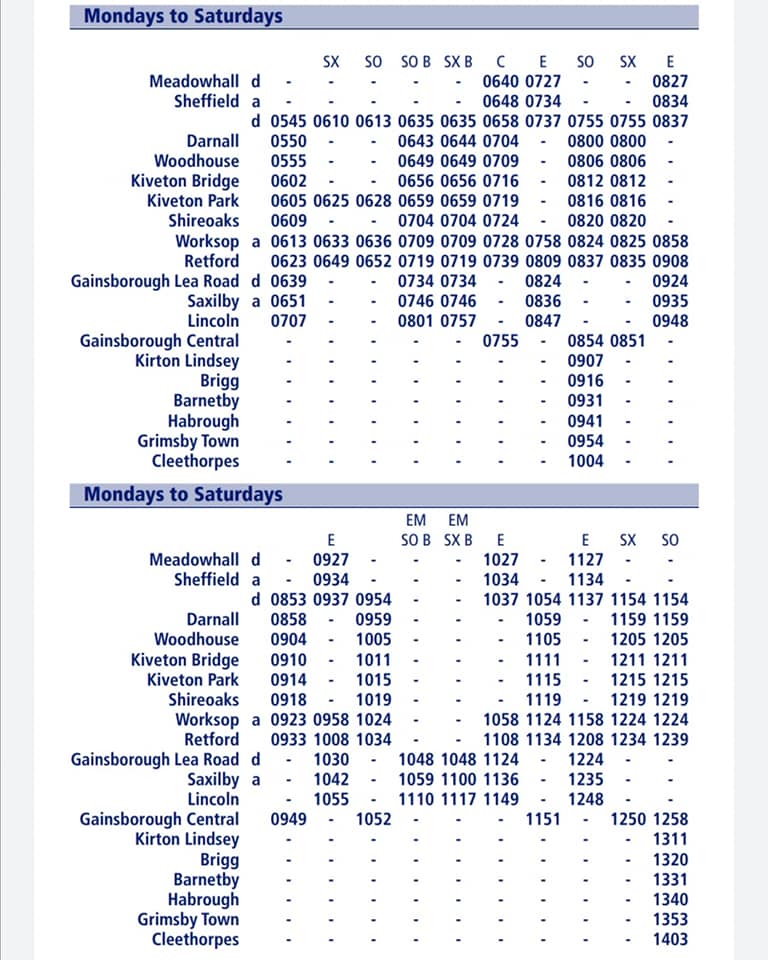 Bus Services
Service 94 - Hornsby's
NOTE: from 10th June 2019 the Timetable will be amended as the service will no longer call at York Road. New timetable will be published as soon as we have a copy.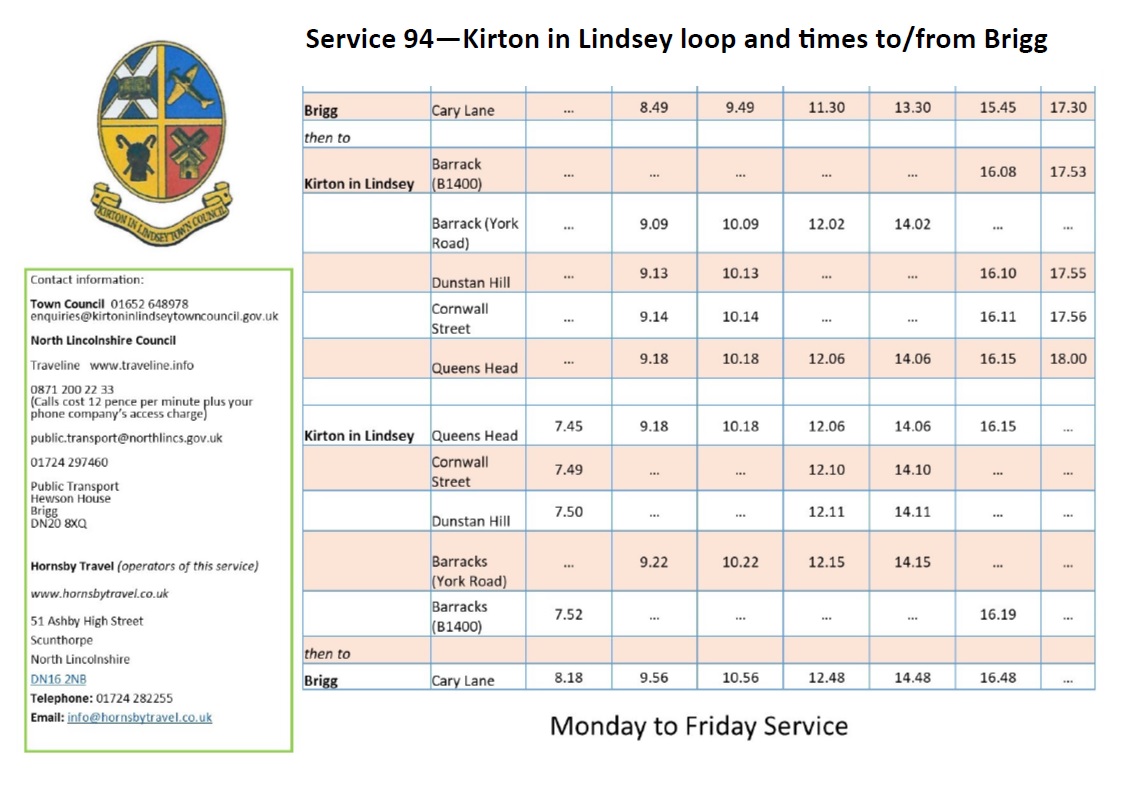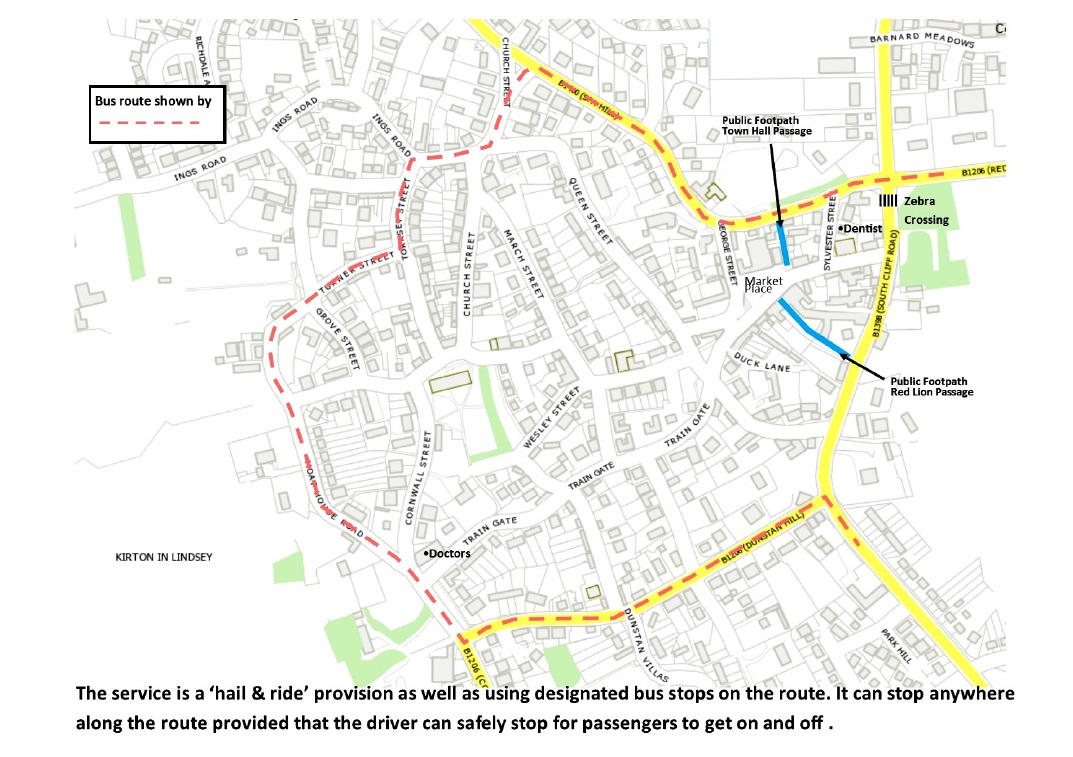 Service 103 - Stagecoach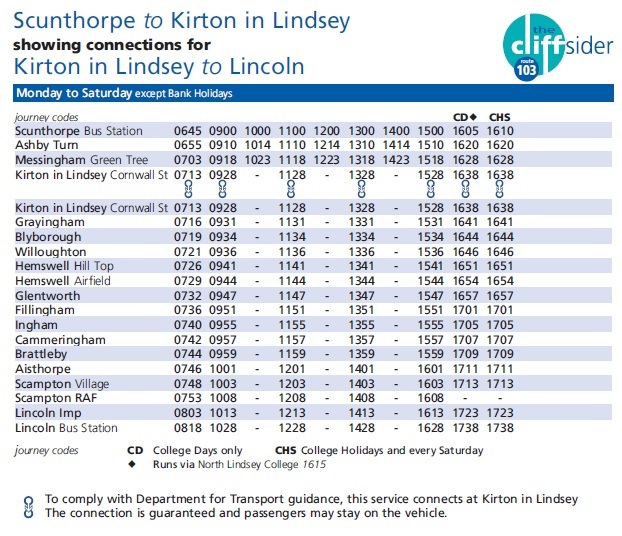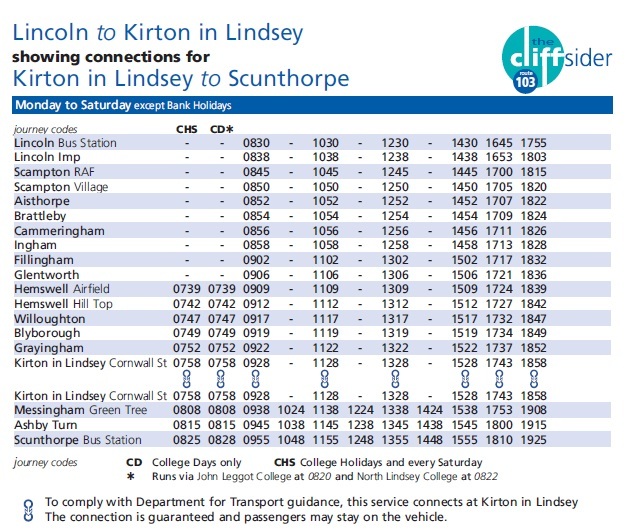 Call Connect
CallConnect is a unique bus service with no fixed timetable run by North Lincolnshire Council in partnership with Lincolnshire County Council. Instead the service responds to passenger requests.
Routes are different each day depending on the bookings made by passengers. Journey requests can be made by telephone or online.
The service is designed to improve transport opportunities in rural communities and some market towns where there is an infrequent conventional bus service.
You need to register in order to use the service and further information can be found online at https://www.northlincs.gov.uk/transport-and-streets/public-transport-and-taxis/callconnect/ or by ringing 0345 2638139.
How to book a journey
You can book a CallConnect journey online or by calling the booking team on 0345 2638139.
When requesting a bus journey, have your membership number and journey details ready. You can also submit your travel requests online. You can make a booking up to seven days in advance and on the same day with a minimum of one hour's notice.
All bookings are subject to availability.
Where and when you can go.
CallConnect operatea in four areas in North Lincolnshire. Each area has its own minibus. Each area will have a leaflet showing where the CallConnect bus operates.
The service operates between 7am to 7pm on Monday to Friday and from 8am to 6pm on Saturdays.
Pick up points.
Designated CallConnect stops are not always traditional bus stops. Please ask a member of the CallConnect team to find out the location of your nearest pick-up point.
A pick-up closer to home may also be available if you have limited mobility, a disability or live in an isolated location. Please ask CallConnect for more details.
When making a booking make sure you have your membership number ready as this will help to find your details and book your journey more efficiently. If you haven't got a membership number then you first need to register with the CallConnect service.
Make a note of your journey date and time and be aware that CallConnect buses can arrive up to ten minutes after the time given.
If you no longer need your journey please contact the CallConnect team and let them know as soon as possible. CallConnect is a publically funded service and need to accommodate as many passengers as we can. CallConnect reserve the right to exclude passengers who continually do not turn up for booked journey or who cancel with very short notice.
Please be at your pick up point waiting for the bus at the time you were given. If you have a home pick up arranged, please be ready outside as the drivers have very busy schedules and may not be able to wait for you.
Fares
The amount you pay to travel depends on your journey. Each service area is divided into zones – the further you travel, the more you pay.
Children aged between five and 15 pay half the adult fare and children under five travel free with an accompanying adult. Our drivers can give change, however, they may not be able to accept large notes of £10 or above for single or return tickets.
You can use a North Lincolnshire concessionary bus pass on CallConnect at any time. Passes issued outside of North Lincolnshire are accepted after 9.30am on Monday to Friday and all day Saturday.
If you pay for your bus ticket and travel regularly, you may want to consider buying a CallConnect Saver ticket. Buy them from your driver and then each time you travel, you will save money. For details, contact the booking centre.