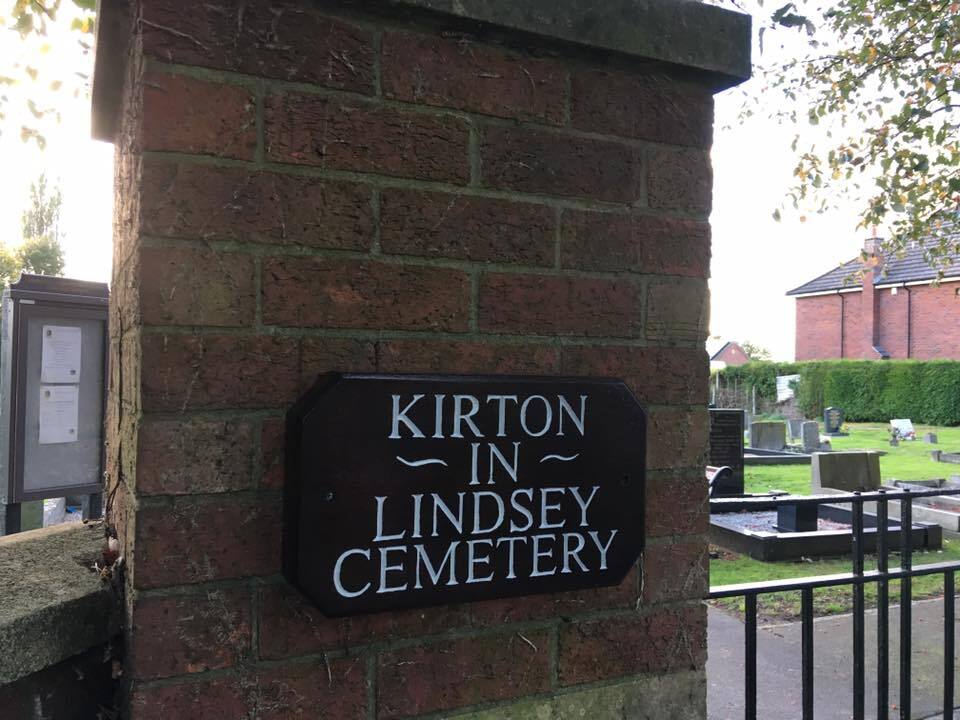 Kirton in Lindsey Town Council, acting as the Burial Authority of Kirton in Lindsey Cemetery under the powers of the Local Authorities Cemetery Order 1977, provides burial facilities at Grove Street Cemetery sufficient to cater for the foreseeable needs of the population.
The Cemetery opened in 1940 following the purchase of the land by the Council due to the closure of the graveyard at nearby St Andrew's United Church. Interments prior to 1940 are likely to be located by contacting St Andrew's United Church.
The Town Council are responsible for maintaining the cemetery to standards which reflect the solemnity of the circumstances and, whilst having regard to the reasonable costs of so doing, meet the needs of mourners and other visitors.
The Burial Clerk offers an efficient and sympathetic service to the bereaved and to funeral undertakers and others in dealing with the administrative matters concerned with this service, not only at the time of interment but during subsequent services relating to memorials and maintenance.
The Town Council employers maintenance teams on contract to carry out aspects of maintenance required within the cemetery and follows statutory guidance on the maintenance of structures, trees and memorials within the grounds.
Details of the Cemetery Regulations and fees are available by clicking on the links below. If you require application forms for Exclusive Rights of Burial, Interments or Memorials please contact the Clerk.
Grove Street Cemetery Regulations