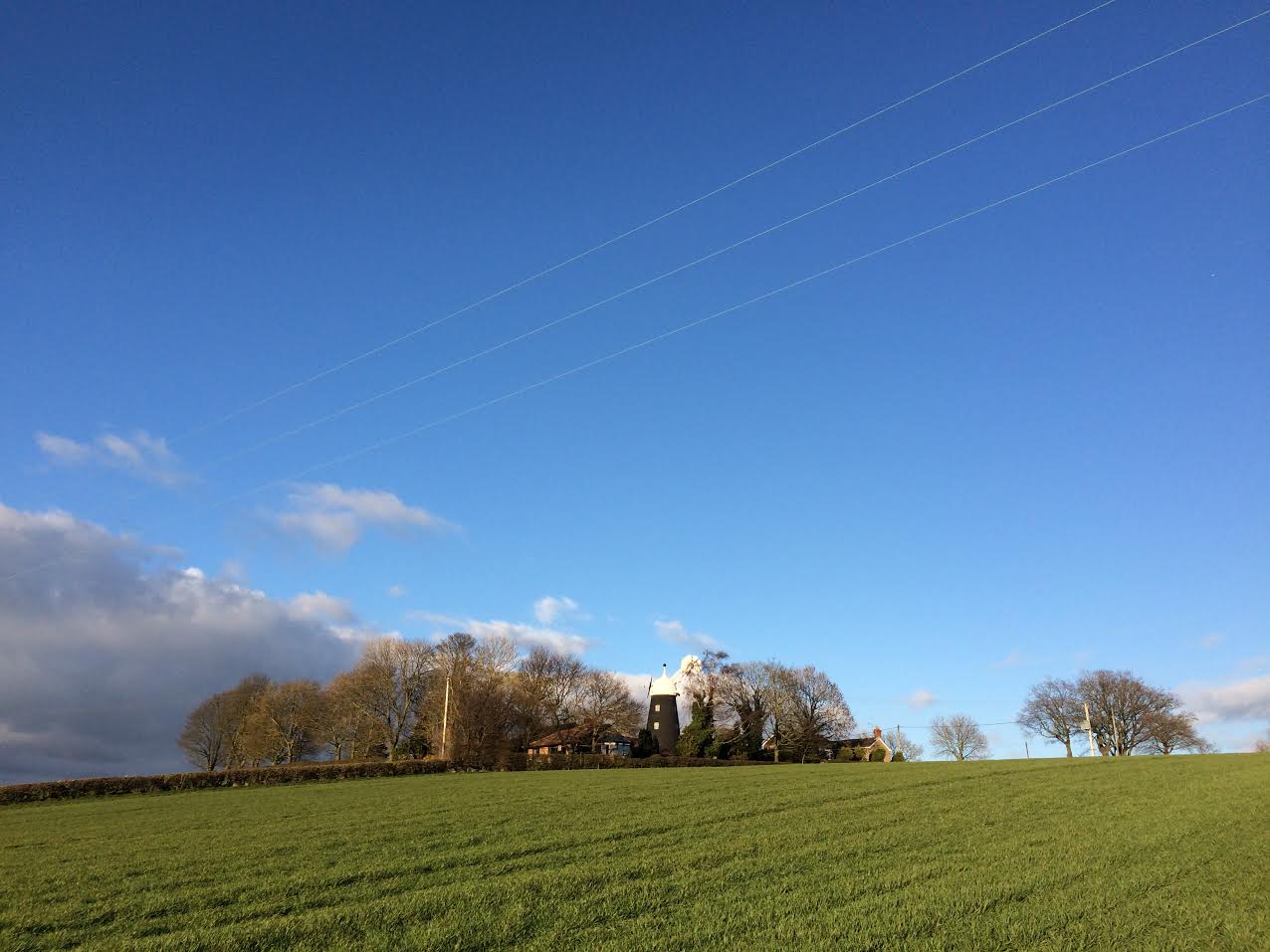 Mount Pleasant Windmill, North Cliff Road, Kirton in Lindsey.
Normal public opening hours
The Town Council office is open for public enquiries on Tuesdays and Thursdays between 12 and 4pm when the Town Clerk is always happy to meet with you, and can be available at other times by appointment. The Town Clerk is currently contracted for 34 hours per week, worked over four days.
The Town Council Office is clearly signposed within the Town Hall.
Annual Town Meeting - April 2019
The Town Council would like to thank everybody who participated and attended the Annual Town Meeting on 10th April. Attendance was again high like last year and the variety of groups and organisations who gave updates shows everyone how much good goes on in our town - for every part of our community. The Town Council is also delighted to have presented the 2019 Civic Award to Mary Hollingsworth and grant funding to all groups and organisations who applied this year - Diamond Jubilee Town Hall, KLASSIC, Kirton First, Evergreens Club, Kirton Call, Trent Valley Gliding Club and Kirton In Lindsey In Bloom. All groups within the town are welcome and encouraged to apply for funding they require and for more details about this please contact the Town Clerk on 01652 648978 or email enquiries@kirtoninlindseytowncouncil.gov.uk
Local Elections 2019 – Thursday 2nd May 2019
Statement of Persons Nominated for Election - Ridge Unitary Ward
Statement of Persons Nominated for Election - Kirton in Lindsey Parish
Local elections, including Town and Parish council elections, will take place on Thursday 2 May 2019.
Register to vote now if you're not already registered.
Visit the following links online:
https://www.gov.uk/register-to-vote - to register to vote
Register to vote
Everyone is responsible for their own registration.

You can now register online, quickly and easily. If you are not registered you cannot vote.

You can now register online in just five minutes. You'll need to give your name, address, date of birth and national insurance number.

You can find your national insurance number on documents such as pay slips, letters about benefits and tax returns.
See www.electoralcommission.org.uk – for information for candidates and agents
There is also information on the ERNLLCA website - see ERNLLCA.info
Kirton Regeneration Meetings
The 10th Kirton Regeneration Meeting was held on 5th March, here is an update on some of the matters discussed –
NLC have now taken down the old signage from the library gate to reassure that the area is open at all times. The Town Council do request that priority within the car park is given to library users during library opening times.
Further discussion took place around the availability of spaces to further increase car parking provision for the town and public transport provision to and from the town.
NLC are looking again at the options to have lighting provided down Town Hall Passage.
NLC is expected to soon launch their statutory consultation around the proposed one-way system around the Market Place. An addition of a mini-roundabout at King Edward Street / Redbourne Mere will be considered under future works of NLC as the formal consultation via the letter from the Ward Councillors was completed last year.
Capacity at the doctor's surgery and schools are matters that the group are aware of and looking at, with opportunities for expansion of the doctor's surgery considered at a meeting with the head of planning at NLC and representatives from the surgery. Funding streams for education in the town were discussed in respect of the building developments which have begun around the town.
The group are also exploring tourism opportunities for the town and the Town Council has submitted an application to NLC for a Historic Market Town sign directing people to Kirton in Lindsey to be placed on the A15, this is to be considered as a wider piece of cross-county work.
The wellbeing provision for the town is in discussion with comparison to the provisions in place in Barton, Brigg & Broughton, Crowle and Epworth. A programme of activities is under preparation and should be presented to the next meeting of the group.
The safety of pedestrians, horse riders and cyclists along Ings Road is a concern of the group with a number of suggestions put forward for making this area of the town safer whilst encouraging access for all users. NLC are working with the Safer Roads Partnership "Share the Road" campaign in mid-March which is hoped will see signage added along Ings Road as well as the road entrances to the town.
A request has been made for the lowered kerbs and pavements around the town to be looked at to make moving around the town on foot, particularly with pushchairs and wheelchairs much safer and easier. A list of 24 areas where lowered kerbs are missing or don't match up at one side of the road to the other was presented at the meeting with a request to prioritise them and pass them to NLC Highways – if you know of any area of concern please contact the Town Council to have them considered for inclusion on the priority list.
If you have any views on these proposals, please contact the Town Council via the Town Clerk by email enquiries@kirtoninlindseytowncouncil.gov.uk or by phone 01652 648978.
Contact Details
Town Clerk, Burial Clerk & Responsible Financial Officer - Neil Taylor-Matson
The Town Council Office, Town Hall, High Street, Kirton in Lindsey, DN21 4LZ
Telephone: 01652 648978 Mobile: 07518 284173
Clerk's e-mail: enquiries@kirtoninlindseytowncouncil.gov.uk
Next Meetings
Schedule of Meetings 2018/2019
Full Council Meetings
The next Full Council meeting will be held on Wednesday 24th April, 2019 at 7:00pm in the Town Hall, High Street, Kirton in Lindsey. The Agenda is now available to view on the Meetings - Minutes and Agendas page.
Committees
The date of next Personnel and Disciplinary Committee Meeting is yet to be confirmed.
The next Promoting Kirton Committee Meeting is to be held on Monday 24th June, 2019 at 6:30pm at the Town Hall, High Street, Kirton in Lindsey. The Agenda will be published on the Meetings - Minutes and Agendas page on 18th June.
The next General Purpose Committee Meeting is to be held on Monday 24th June, 2019 at 7.15pm at the Town Hall, High Street, Kirton in Lindsey. The Agenda will be published on the Meetings - Minutes and Agendas page on 18th June.
News and information
Police Report - Crime and Anti-Social Behaviour in Kirton Lindsey – February 2019
There were 5 crimes reported in Kirton Lindsey during February, compared to 9 in January. The following is a brief summary of crime during February.
Miscellaneous Crimes Against Society
There was 1 offence reported in February:
Threats to destroy or damage property.
Sexual Offences
There was 1 sexual offence reported over the period:
Sexual activity with a female child under 16 - Offender Under 18.
Theft
There was 1 theft offence reported in February:
Other theft – boards stolen from garden.
Violence Against the Person
There were 2 violence against the person offences over the period in separate locations:
Assault occasioning actual bodily harm.
Common assault.
Anti-Social Behaviour
There were 2 ASB incidents reported in Kirton Lindsey in separate locations during February, compared to none in January.
Group of youths knocking on caller's door.
Youths knocking on doors and windows.
Details and locations of some of these incidents have been removed for data protection reasons.
For up to date information from Humberside Police about what is happening in the local area, consider signing up for My Community Alert – a free messaging system. Choose how you receive messages, by phone or email, how often you want to hear the updates and about the issues that matter to you. Sign up for free at www.mycommunityalert.co.uk to start receiving real time updates.