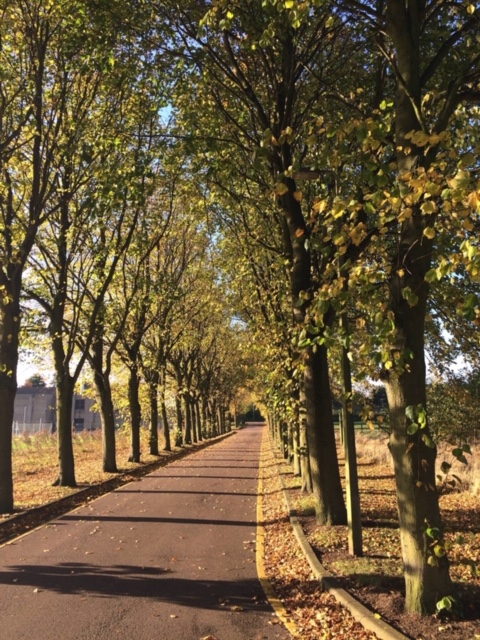 York Road, Kirton in Lindsey.
Contact Details
Town Clerk, Burial Clerk & Responsible Financial Officer - Neil Taylor-Matson
Assistant Clerk - Cheri Morton
The Town Council Office, Town Hall, High Street, Kirton in Lindsey, DN21 4LZ
///yummy.envisage.kinks www.what3words.com
Clerk's contact details
Telephone: 01652 648978 Mobile: 07518 284173
Clerk's e-mail: enquiries@kirtoninlindseytowncouncil.gov.uk
Assistant Clerk's contact details
Mobile: 07936 936961
Assistant Clerk's email: assistantclerk@kirtoninlindseytowncouncil.gov.uk
Please note that public opening hours of the Town Council office are Tuesdays and Thursday between 12noon to 4pm.
The Clerk is also available by phone or email for any enquiries or concerns and at other times by appointment.
Find Us On:
Next Meetings
The Schedule of Meetings 2023-2024 can be viewed here.
Full Council Meetings
The next meeting of Kirton in Lindsey Town Council will be held on Wednesday 25th October 2023 at 7pm in the Town Hall, High Street. The Agenda and supporting documentation will be published on the Meetings - Minutes and Agendas page from Thursday 19th October.
Committees
The next Promoting Kirton Committee Meeting will be held at the Town Hall on Monday 9th October 2023 at 6:30pm. The Agenda is now published on the Meetings - Minutes and Agendas Page.
The next General Purposes Committee Meeting will be held at the Town Hall on Monday 9th October 2023 at 7:30pm. The Agenda is now published on the Meetings - Minutes and Agendas Page.

News and information
Community Co-ordinator (Kirton in Lindsey)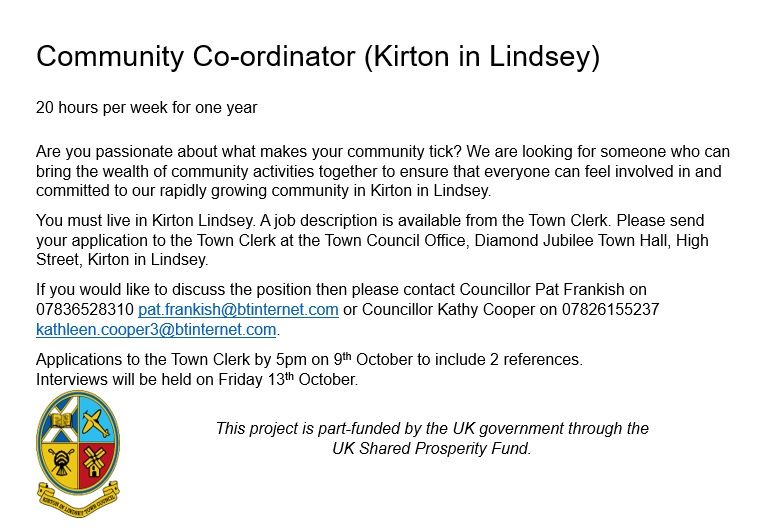 Grants and Funding for local groups and organisations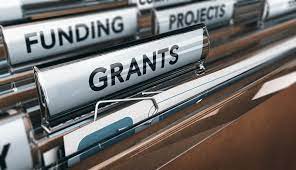 Each year, Kirton in Lindsey Town Council provides grants to assist groups and organisations within the local community. The council's grant application period for 2024-2025 is currently open, accepting applications until Wednesday 15th November 2023.
There also remains funding in the Community Pot for the financial year 2023-2024 if any groups are looking for funding before April 2024.
Please note that we cannot give grants to individuals and can only accept applications submitted using the correct forms. Please contact the Town Council if you need further information.
Details of how to apply and copies of the application form and guidance can be found on the website (www.kirtoninlindseytowncouncil.gov.uk – 'Town Council Grants' page), otherwise contact the Town Clerk on 01652 674978 or email enquiries@kirtoninlindseytowncouncil.gov.uk
D-Day 80 - 6th June 2024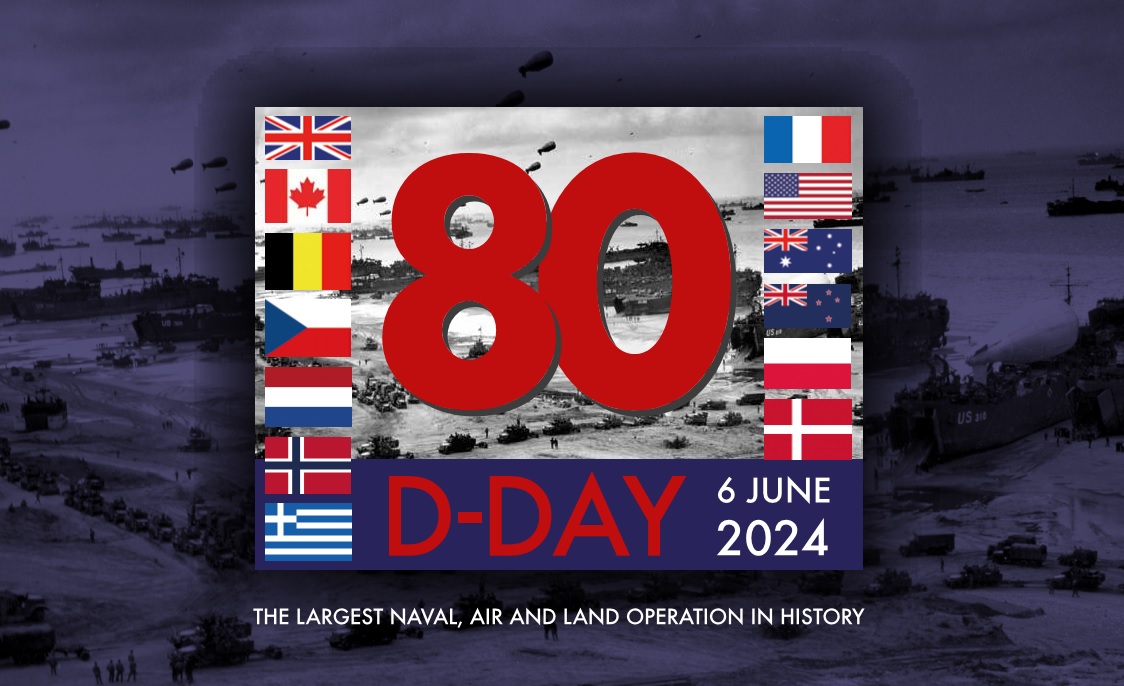 Communities are encouraged to support the anniversary event by coming together with activities and events.
Kirton in Lindsey Town Council would like to know if there is interest within the community for activities to be planned, and to develop ideas of what this might look like.
A Town Meeting in October could be a way for ideas to be put forward.
Please let us know if you have ideas and would like activities to be planned and if you would attend a Town Meeting to help gather ideas together.
Best Kept Frontage competition 2023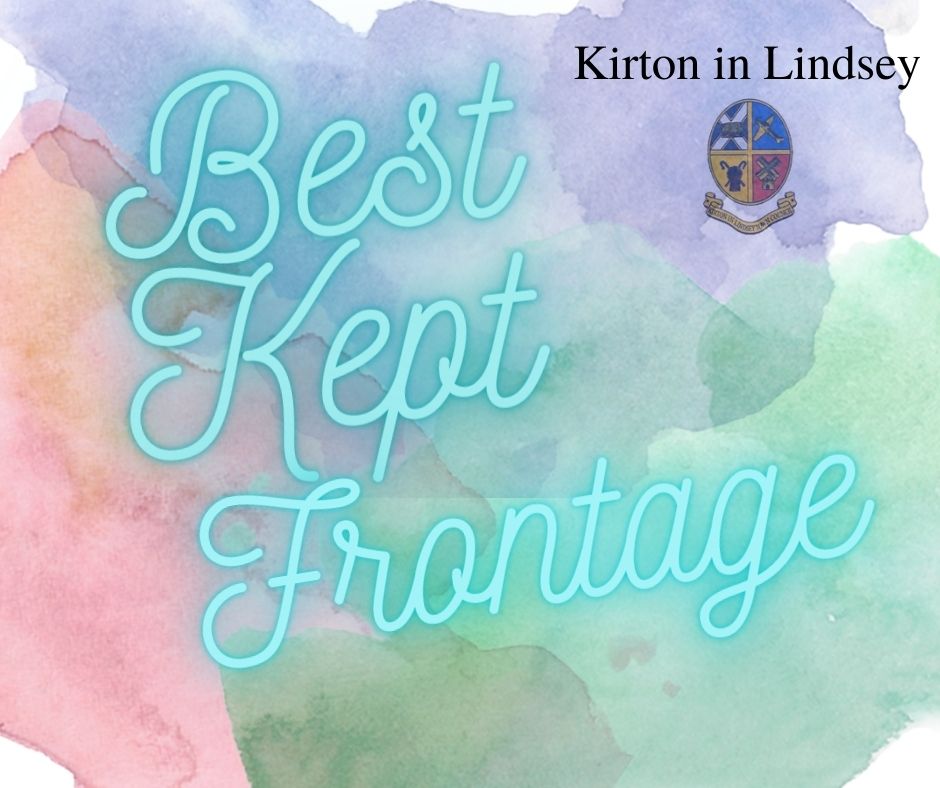 The Best Kept Frontage competition returns again this autumn, giving town centre owners of both commercial and residential premises recognition for the fronts of their properties being of pleasing appearance. No entry form is necessary, and the pleasing nature of the appearance of a property does not depend on the property having a garden.
The area concerned is the High Street down to Queen Street, Sylvester Street, George Street, and the Market Place. The Town Council wishes to encourage visitors to our town to recognise our lovely old town centre.
There will be rosettes, decorative scrolls, and commemorative mugs for the winners. We are looking for Best Commercial Frontage, Best Residential Frontage and will also include Highly Commendeds (either commercial or residential).
Judging will take place in the week commencing 25 September 2023 and the winners announced shortly afterwards.
So, let's see how nice our town centre can look!
Town Events Survey
Kirton in Lindsey Town Council organise various events throughout the year and would appreciate 𝘆𝗼𝘂𝗿 𝘁𝗵𝗼𝘂𝗴𝗵𝘁𝘀 & 𝗳𝗲𝗲𝗱𝗯𝗮𝗰𝗸 on them.
Thank you to those who completed the survey, the results are currently under review and will be published shortly.
Local Councils Award Scheme
Local Council Award Scheme Success
In March 2021, Kirton in Lindsey Town Council was notified of its success in the Local Council Award Scheme and presented with the Foundation Award.
Local councils are at the very heart of their communities; giving neighbourhoods a voice and making people more involved in the decisions that affect them. Local councils want to serve their communities as best they can and make a real difference to the lives of the people that live there.
The Local Council Award Scheme offers Councils the opportunity to show that they meet the standards set by the sector, assessed by their peers, and to put in place the conditions for continued improvement
The award provides assurance to the Council that it is up-to-date and progressive by the standards set by the sector. For all Councils, winning the award should be a celebration for Councillors and officers, as their commitment and hard work are recognised and respected.
Receiving this award gives the local community and other local partners the confidence that the Council is delivering to a national professional standard.
The East Riding and Northern Lincolnshire Local Councils Association (ERNLLCA), who coordinated the local accreditation panel to assess the Town Council's application, commented:
"Parish and Town councils sit at the very heart of their communities, giving neighbourhoods a voice. Through an extensive range of discretionary powers these councils also provide and maintain a variety of important and visible local services.
The Local Council Award Scheme has been designed to recognise those Parish and Town councils which wish to improve their functioning and governance and, therefore, better serve their communities.
Following a rigorous review of its application, the Local Council Award Scheme Accreditation Panel is pleased to confirm that it has awarded Foundation stage to Kirton in Lindsey Town Council.
The scheme recognises and celebrates the successes of the very best Parish and Town councils, and provides a framework to support those councils improve and develop to meet their full potential. To be granted an award under the Scheme enables councils to be an example of the very best that Town and Parish Councils can be.
ERNLLCA offers its sincere congratulations to Kirton in Lindsey Town Council on its achievement."
The award is valid until February 2025.
Unnamed Paths Survey
Kirton in Lindsey Town Council is keen to retain the existing network of paths in the town, as if they go unrecorded they could in time be lost. Thank you to those of you who wish to see the paths protected and responded to the recent survey. The recording of the paths can only be achieved with support from residents who are happy to confirm that they use the paths and that they are needed! The Town Council survey about this closed on 30th April, and the results can be viewed here: Unnamed Paths Survey results. Thank you to everyone who responded. The next step is for an approach to North Lincolnshire Council to ask for the process to be started. If you require any further information, please contact enquiries@kirtoninlindseytowncouncil.gov.uk.
Outside Gym Equipment for KLASSIC Park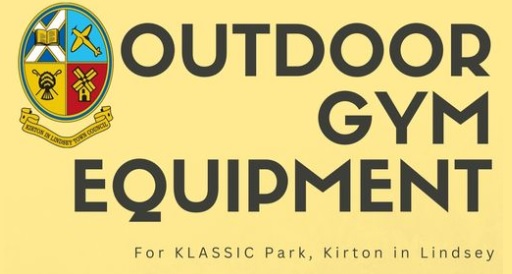 We asked you to take part in our short survey about outside gym equipment for KLASSIC Park. We are informed that funding is available from North Lincolnshire Council for this project, but we needed to move quickly to secure the funding and opened public consultation online and in person at the Town Hall with the survey closing on 4th March 2023. 196 responses were received, with 58.96% of the responses preferring the proposal by Streetscape.
Thank you to every one who put in their choices - we are now working with North Lincolnshire Council to receive the promised funding.
Communications Survey
Thank you to who those who responded to this survey. We asked you about how we communicate with you and how you prefer to communicate with us - here are the results of our recent Communications Survey. Communication Survey results
Library revised opening hours and volunteer opportunities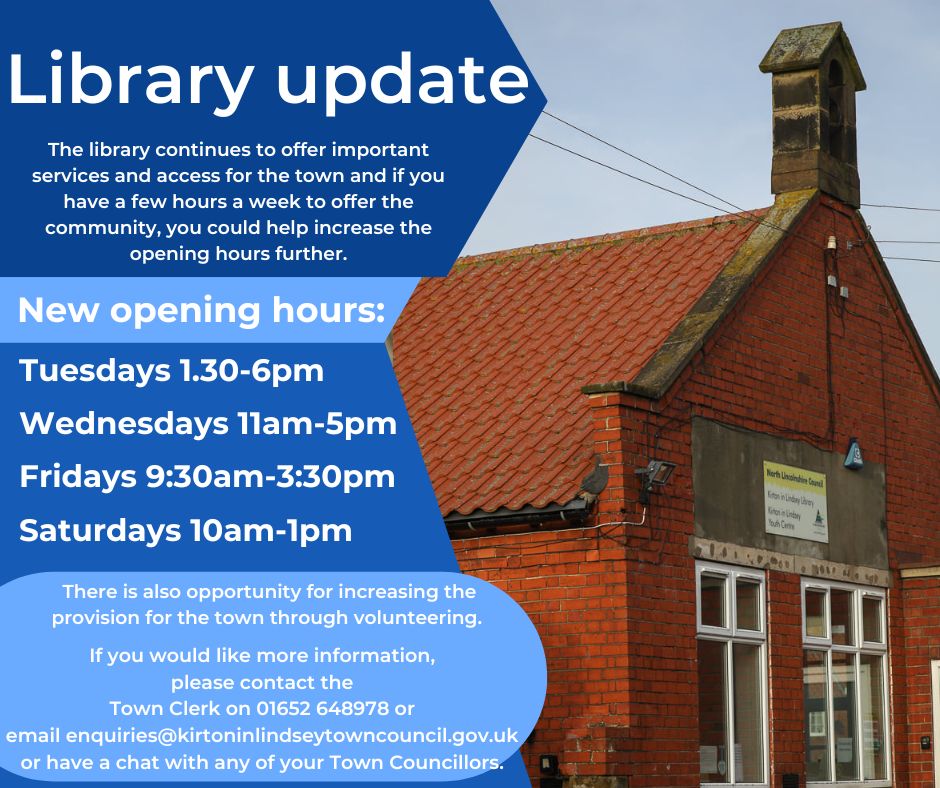 Kirton in Lindsey Annual Scarecrow Trail - the survey results!
We asked you to complete a short survey online or from the pages of Kirton First to tell us your thoughts on the annual scarecrow trail. 41 responses were received, 36 online and 5 from Kirton First. Thanks to each of you who filled in the survey, and we are pleased to present the details of the findings here.
Scarecrow Trail survey results
Community Renewal Project "Connecting Kirton" report.
Between June 2021 and June 2022 North Lincolnshire Council Community Champions Pot funded a £25,000 feasibility study focused on community renewal for Kirton in Lindsey. The project focused on mapping and understanding the different groups within the town and how they are represented, establishing a community development framework for the town and using the information gathered to begin some activities and create a plan to continue to improve the life and wellbeing of residents by planning for ongoing activity and funding.
The feasibility study report was provided to North Lincolnshire Council and Kirton in Lindsey Town Council in early July 2022 and a presentation of the report took place at the Town Council's Full Council Meeting held on 28th September 2022.
The report can be viewed by selecting here Kirton in Lindsey Feasibility Study.
Feedback received from residents will now be collated together for the Council to review and applications made for funding for a Community Co-Ordinator role in the town.
Newsletter

A brief update on news and activities from the Town Council
May 2023 April 2023 March 2023 February 2023
January 2023 December 2022 November 2022 October 2022
September 2022 July 2022 June 2022 May 2022
April 2022 March 2022 February 2022 January 2022
December 2021 November 2021 October 2021 September 2021
August 2021 July 2021 June 2021 May 2021
April 2021 March 2021 February 2021 January 2021

December 2020 November 2020 October 2020 September 2020
August 2020 July 2020 June 2020 May 2020
April 2020 March 2020 February 2020 January 2020
December 2019 November 2019 October 2019