Kirton in Lindsey Town Council
Kirton in Bloom
One of the Town Council's major projects in the last few years has been to improve the look of public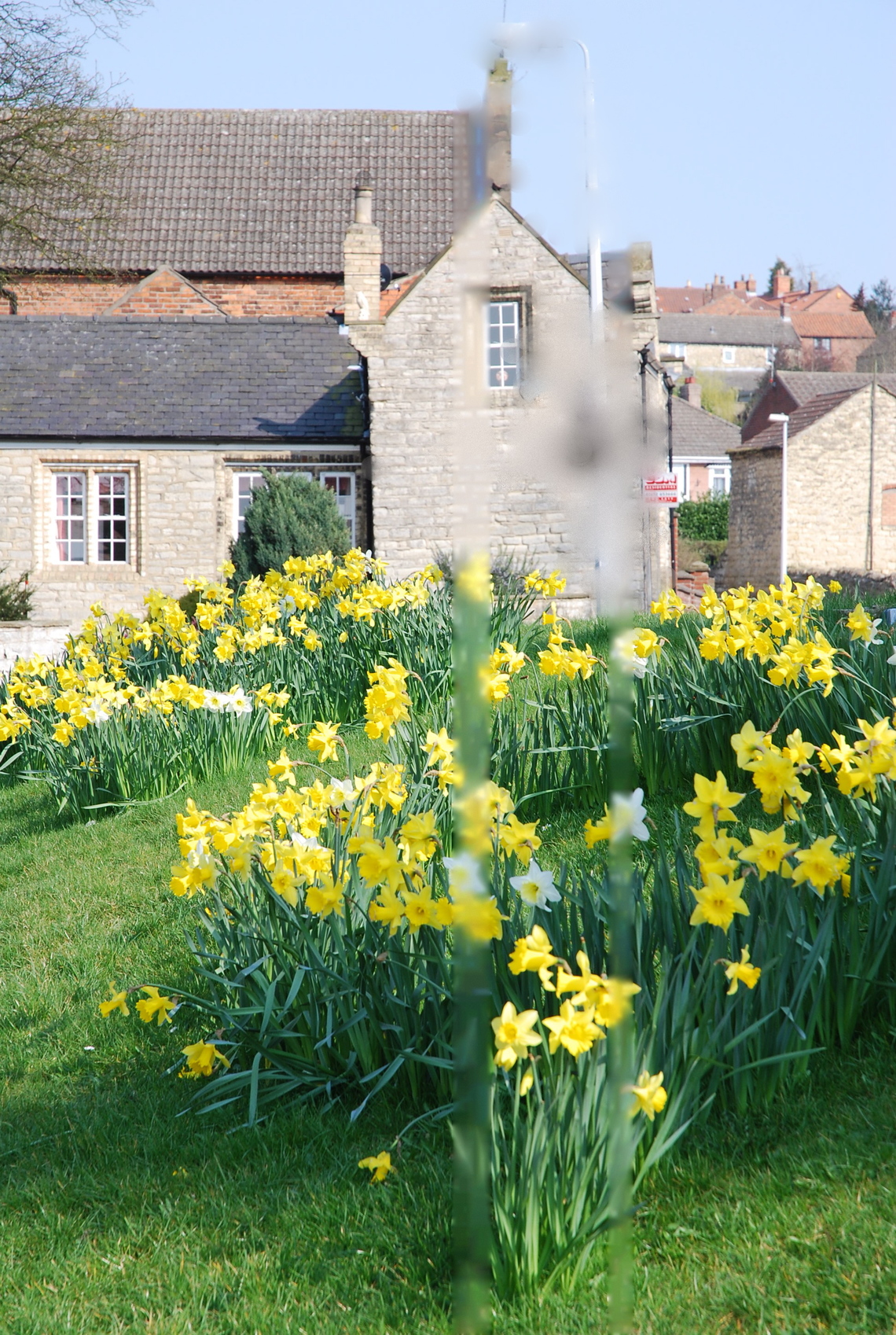 areas of the town. In the last few years we have worked with the children of Huntcliff School to plant daffodils, added flowerbeds under many of the town entry signs and added cascades and hanging baskets to the Market Place with the assistance of KLAGS. Plans for the coming year include a themed flowerbed to celebrate the Centenary of the Guiding Movement and replacing the safety matting at the play area with higher quality, more atttractive wetpour surfacing. We are also seeking funding to replace the railings around the War Memorial.
Flowerbeds around the town are available for sponsorhsip from anyone, businesses or individuals, who would like to contribute. Your name will be displayed on a plaque or sign on your chosen flowerbed for the year of your sponsoship. For further details and sponsorship costs, please contact the Clerk kirtonclerk@btinternet.com
Each year Kirton in Lindsey holds a the Kirton in Bloom Competition for residents. The competition is free to enter and you don't have to be Capability Brown as one of our categories is simply best hanging basket! This year the council has decided that entry will be automatic. For more information please click the link at the bottom of the page.
We also enter the town in the regional Britain in Bloom Competition, in the Large Village Category. Our first year saw us awarded Best New Entry accompanied by a Silver Award. Subsequent years have brought Bronze and Silver Awards, with Huntcliff School also being presented with a judges' award last year for their Eco Garden. The town also won Best Kept Village in the CPRE Competition in 2008. We are always looking for people to help us with our competition entries, particularly in the "big tidy up" prior to our judging day. For more information please click the link below.